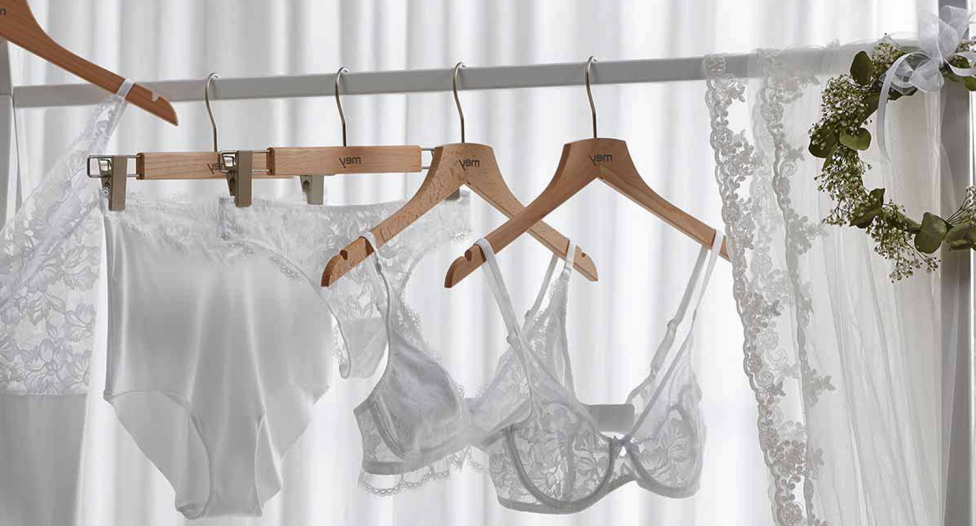 Tips for Choosing the Right Wedding Lingerie
It's hard to know what type of lingerie to wear on your big day. Of course, you want something that will make you feel confident and beautiful, but you also don't want anything too fancy or over-the-top.
Bridal lingerie & bridal shapewear
Choosing the right wedding lingerie is a decision that every bride needs to make beforehand. Whether you're looking for something sexy or modest, these tips can help you find your perfect match.
What are your favorite colors?
Do you want to accentuate any features of your body? What qualities do you not want to show off on the big day?
How much coverage do you prefer in the back or chest area? Do you have a preference between lace and satin pieces? Lace may be more expensive, but it's also very comfortable. Satin tends to be cheaper but isn't as comfortable. If this is an issue, consider buying both types and mixing them for different parts of your ensemble.
Consider what type of lingerie you want- do you want something light? Do you want something sexy? Or do you need something functional?
Know how much time it will take to put on the lingerie after hair/make-up has been done and pictures have been taken.
Think about how comfortable or uncomfortable the underwear feels against your skin.
Types of Bridal Underwear
There are many different types of bridal underwear. It is essential to know what kind you will be wearing so that it can be ordered or purchased in time for your big day, and the wrong choice could lead to awkward situations on your wedding day. You should consider a few things before deciding which type of underwear will work best for you: What do I want my undergarments to look like? What is the fabric? Where will they be worn? Do I need them as a pair or individually? Keep these questions in mind when ordering your bridal undergarments.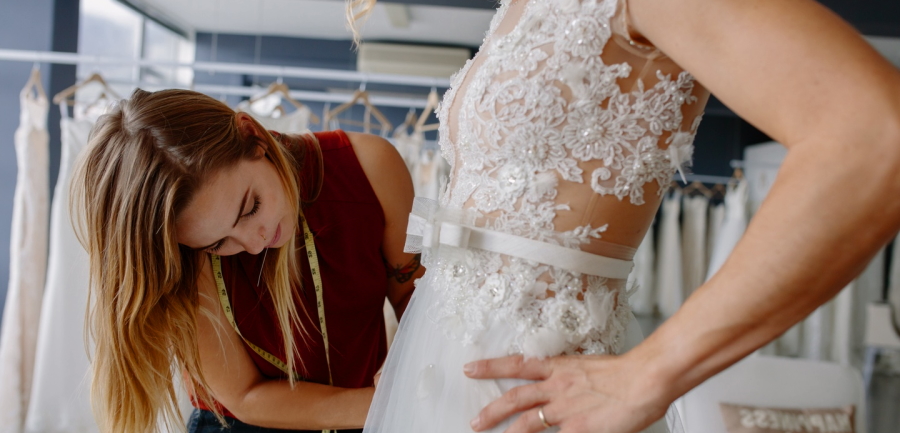 We all know the importance of a perfect wedding day. You have to get your hair done, find the perfect dress, and then there's the matter of underwear. What kind should you wear? There are many options out there for bridal undergarments that can make your special day even more perfect. Briefs- this type offers full coverage but has little to no lace or other embellishments on it. It's often made from cotton or silk and is a good option if you're looking for something comfortable, practical, and cost-efficient. Thong- this type is less common than briefs.
Choosing the right lingerie for your wedding night is an important decision. Lingerie can be a symbol of love, romance, and sensuality to you and your spouse on this special day. It's also a way of showing off your style while celebrating with friends and family.
Posts
Hello darling!
Have a general question, need wedding advice or just want to pop in to say hello? We'd love to hear from you!
Email us at [email protected]
If you're a wedding professional looking for advertising or submissions, please visit our advertise page or submissions page to connect with us!